---
AWAKEN is an agency who speaks for and stands with shadowed identities, recognizing them as the future identities. About Time is a campaign that aims to raise awareness on issues such as gender, sexuality, freedom, liberation, inclusivity, diversity, visibility, and social structure.

It is unfortunate and almost embarrassing that the human race and the world have yet to overcome some of these issues and fail to spread the message as we move forward into the future world. In World 00, the rules have changed. This is the game-changer. Members of this future world affirm their desire for emancipation, freedom, and liberty: they perpetuate the spirit of peace, love, and happiness.

About Time is AWAKEN's first experimental project featuring a fashion film and a series of fashion images. It presents a speculative landscape that invites you to question and reflect on our past and present world as we prepare for our future world.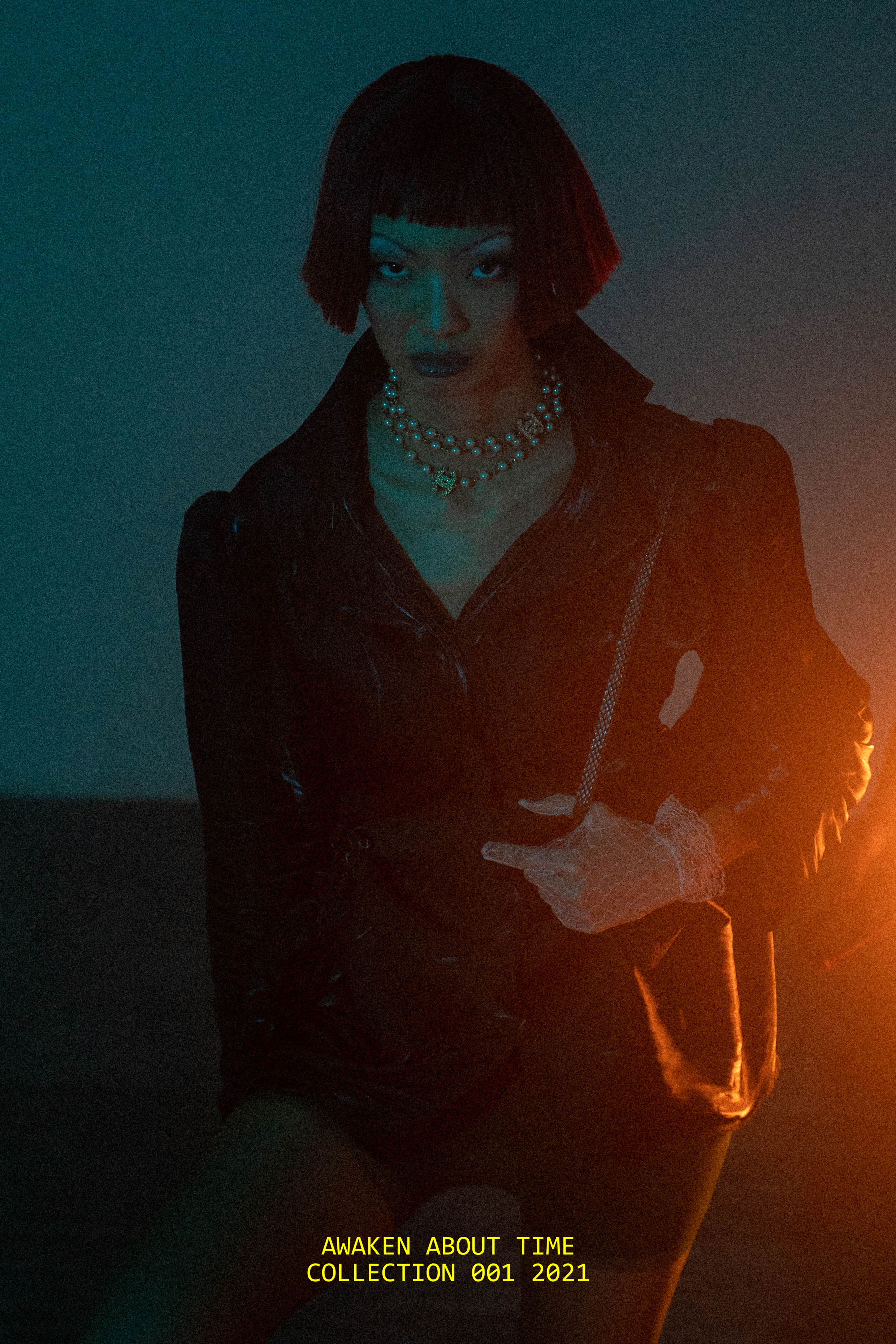 creative direction + set design DANESSA TONG
written + directed SITI MARIAM
director of photography + video editor JOHN MARIE
photography + light NATHANIEL
garments XIA MING
hair + makeup SARAH TAN
model SAPPHIRE TAN
narration voice of AKANSHA